Dog Training Perth | Dog Behaviourist | Puppy Training
Is your dog starting to stretch the friendship?
Dogs are a priceless gift to humanity. What other animal has the capacity to give you companionship, endless affection and unconditional love for its entire life?
Unfortunately these wonderful friends can sometimes develop behaviour patterns that can become challenging. Some owners even feel that they can't cope, yet the prospect of parting with their great mate causes them even more stress.
Luckily, help is at hand.
Neri Karazija, BSc (Honours), is the proprietor and senior trainer of Dog Whispering, a company which specialises in Dog behaviour and training and provides practical solutions for their owners. Neri has been supporting owners and their dogs for 15 years and says: "Working with Shaun and Kim Ellis and their wolves over the last 8 years has helped me develop a deeper understanding of our domestic dogs and I believe it's this understanding of dog behaviour that makes our training solutions so effective. My knowledge, experience and passion for dogs lets me trouble-shoot behavioural problems. Using the dogs natural social characters and circles of development to apply workable strategies to think beyond the quick fix and address the underlying cause."
Contact Neri now at Dog Whispering. It will be the best investment in your dog's happiness that you will ever make.
email: neri@dogwhispering.com.au
phone: 0409 387 675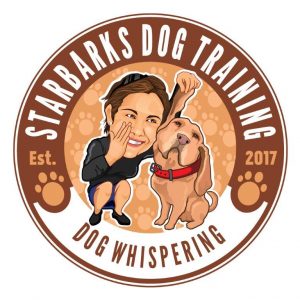 Lisa Ricketts is the valued member and business partner of the Dog Whispering family and Runs Starbarks dog training located in the eastern areas of Perth. Lisa says "Dogs have always been part of my life, my first rescue sparked my desire to understand our canine friends more. After spending 9 months volunteering with the RSPCA I have now been working with Neri running puppy school for 5 years, and running Starbarks Dog Training for 3 years, helping many dogs and humans in that time. Lisa spends time annually with Kim and Shaun Ellis building knowledge through their specialist training and has recently attended training with international across species trainer Ken Ramirez deepening her knowledge of the fundamental science of training.
email: lisa@dogwhispering.com.au
phone: 0403 791 046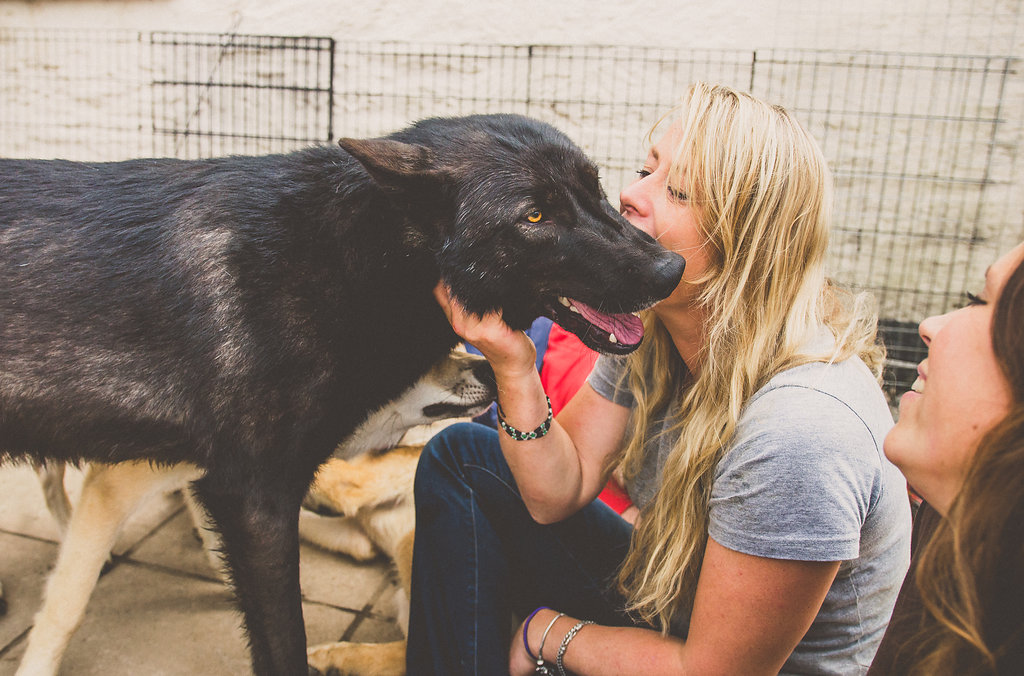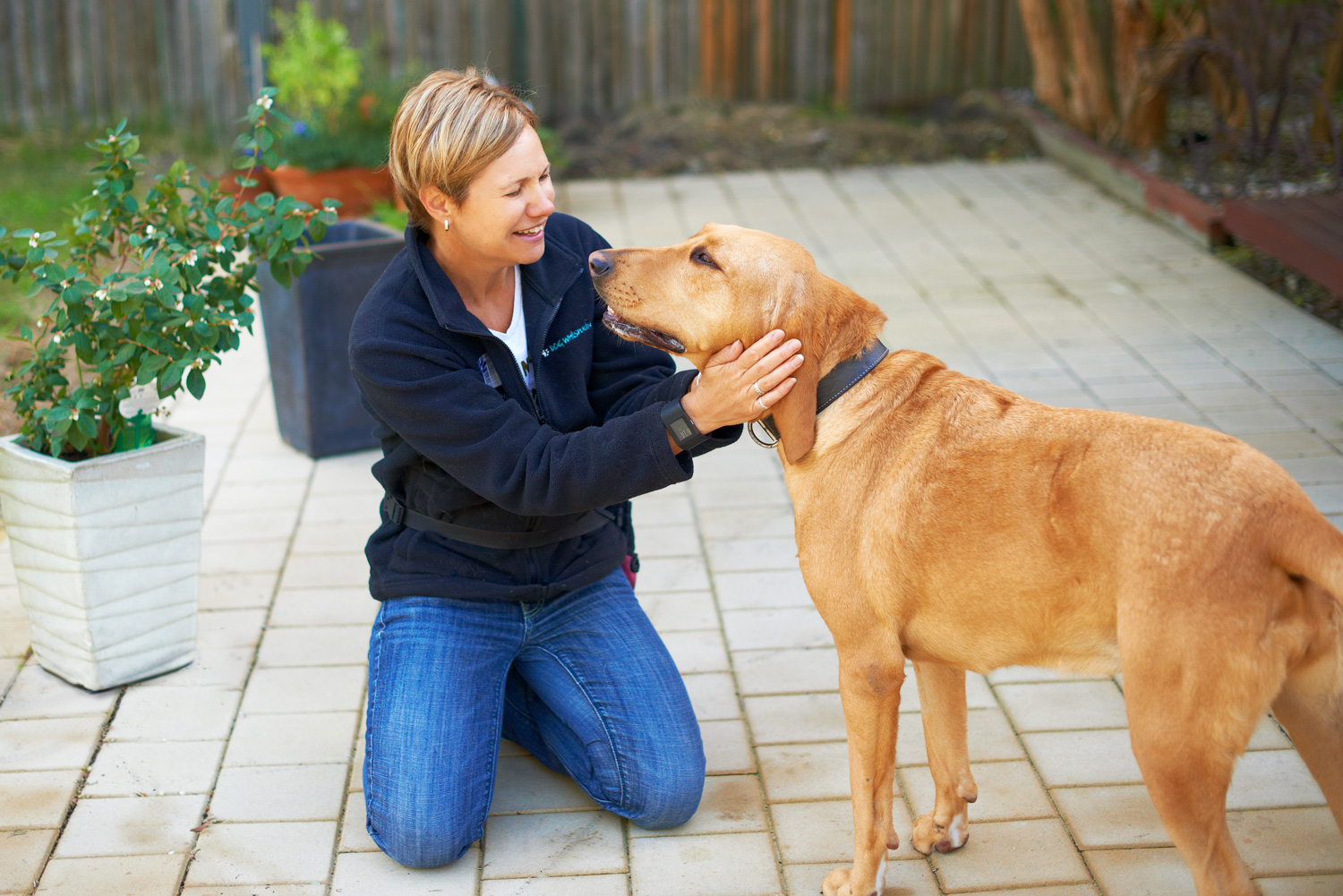 "If your dog thinks you're the greatest person in the world, don't seek a second opinion." ~Jim Fiebig
"One reason a dog can be such a comfort when you're feeling blue is that he doesn't try to find out why." ~Author Unknown
Neri Karazija has built her career in and around dog training and behavioural consultancy. Neri has teamed up with Lisa Ricketts from Starbarks and they have now gained over 20 years of experience in teaching puppies and dogs good behaviour. Their training is designed to accommodate your unique environmental and lifestyle interests while ensuring your dogs natural social identity is understood. If you are looking for professional assistance in training your dog, regardless of its age, then look no more because Neri and Lisa are the professionals you need.
Everything About Dog Training
With Neri's philosophy of prevention, you should never allow your puppy to get to the point of being a victim of bad behaviour. However, if your puppy went out of hand resulting in a badly behaved dog, then don't worry because there is always a way out.
What is of great concern to most dog owners is the cost of training. Despite, the cost of training being vital, it is important to also consider the cost that comes with avoiding training your dog or the high cost that you could suffer in incorrect training.
Most people nowadays are in the habit of overspending in their self-development not considering the importance of also developing their companion who makes up the family for up to 15 years. Training your dog well is quite vital in bringing out the best out of your dog, which would otherwise be a liability if it suffers from behavioural issues.
The best way to training your puppy to become a well-behaved adult is undertaking the training right in your home environment. Other people may see this as being costly which is not necessarily true because, in the end, it will save you from unnecessary expenses. Among the advantages of professional training at home is that you get to know very fast what is suitable to both of you at the place where the issues originated.
Neri and Lisa structure a suitable program for routine training that caters to your needs and always gives the customers remarkable services that are worth the pay. Nothing else could benefit you and your dog other than training from Neri with 13 years of experience in handling dogs. Here are the reasons why you should train your dog or puppy with Neri:
● Time-saving and convenience since Neri comes to your home
● Good training by a qualified professional
● Fast and easy learning speed
● Proper education that ensures understanding free from confusion
● Good lessons on right handling and best management practice
● Training your dog in the right environment
● Practical conditioning and socialization
● Inclusion of your family members in training
● Your concerns can be addressed where you want it for instance at home or on a certain street
● Can train any dog regardless of the age and kind of issue
● Neri and Lisa offer private training, obedience classes, puppy training, private classes, and behaviour solutions.
With the plenty years of experience, Neri has used several methods of training and definitely know which one is effective. Neri believes that training your dog at home is quite effective and produces remarkable outcome within a short time. Being the owner of her business Neri is actively involved in the operations, which she enjoys undertaking and using the knowledge in helping her customers when contacted.
Neri has made her name from the outstanding services that he offers to her clients, which often earn her referrals from her customers and also other Perth's dog experts.
Apart from private training, here are some of the other options that you can get:
● Groups and clubs lessons
● Training in camp
● Puppy pre-schooling
● Book guide and training videos guides
● Advice from well-meaning individuals
● DIY dog trainers
Groups and Clubs Lessons
Undertaking groups and club lessons could be quite enjoyable and very productive to dog owners. However, this kind of training could be confusing and challenging to the owner and her dog. It is quite hard to include children in the training exercise, which is against Neri's view that children are very important and should also be taught how to handle the dog. It is common to get conflicting ideas from the different trainers every week.
In general, you and your dog will receive limited individual attention. The fact that most problems cannot be adequately attended to in group classes explains why Neri often receives several calls from dog handlers who have previously been to a group class.
Training in Camp
During these training, the importance of the owner being present cannot be underestimated. Apart from training the dog, it is correspondingly important that the owner gets to know how to properly handle the dog because mishandling the dog could result to disrespect from the dog. This form of training is only suitable if you are not in a position to handling the dog.
However, in several instances, the dog reverts to its earlier behaviour just after some weeks of training. This is why Neri does not recommend this kind of training because the lacking time to train your dog implies lack of time to own and enjoy the companionship of a dog.
Puppy Pre-Schooling
Neri does encourage this type of training for the right individuals. Puppy preschool in the dog whispering methods have been taught by Kim and Shaun Ellis over in the UK
Considering that the puppy's young age is the most crucial and has great influence in moulding it into a well-behaved adult dog. It is hence important that at this early age, everything is done in the correct way, which is only possible through the service of a professional.
There are several puppy preschools around the Perth area, Swanbourne vets, Vic Park Vets and pawpals dog day care in Bassendean. Puppy preschool is a great way to begin the process of learning.
Book Guide and Training Videos Guides
This method of training is not quite practical and might not be very reliable. This is because of dogs exist in several different breeds and social positions which also vary in terms of characteristics and nature.
In spite of the existence of plenty of goods books about dogs, many of them are not effective because although the book could be right for a certain dog, it might not be appropriate for another dog even if they share the same age or breed type. For this reason, Neri has observed that not only the dogs of those trainers using training books end up being confused but also the trainers themselves.
The Book Neri and Lisa Recommend is 'the wolf within' by 'Shaun Ellis'
How to Handle Digging Dogs
If your dog is fond of digging, then it's not because they are bored or that they are after destroying your garden beds or even your sprinkler system. They do this for a reason. For instance, there are some types of dogs like Malamutes, the Samoyeds, and the Huskies who often lie on cooling holes. While this is so, they find the shady areas of your garden to be quite suitable for digging such holes.
Dogs may dig also to bury food. Some dogs will try to cache food if they feel they will need it for a later day.
Chemical production is also a means to dig – this is more based on a survival instinct and it means your dog needs more emotional regulation.
To work this digging problem out, you need to confirm the exact location and the time your dog does the digging then look for a suitable solution. For instance, the sprinkler systems could be most likely destroyed during late night hours and normally immediately after the timer activates. The weather also plays a part since hot and humid evening is responsible for bringing out insects.
Some of these insects that stay underground such as burrowing insects produce a sound which the dog has proved to be sensitive making them react by trying to reach them through digging. In other instances, dogs dig along the fence when they hear something or another dog on the other part which they can't access. For this reason, it is important for you to find out why your dog is digging since it is the best lead to finding a solution
Advice from Well-Meaning Individuals
From Neri's point of view, advice from well-meaning people might not be appropriate. This is because needs vary between dogs and what is best for one dog might not fit another dog. Owners should be extra careful because there is plenty information that could be misleading and results to dictators.
DIY Dog Training
Despite the common belief that many people have natural dog training ability, only a small number of people have the ability to train a dog perfectly to become a good companion without acquiring the services of a professional. The main problem that dog whispering faces is a majority of people are unwilling to acquire the services of a professional trainer of the family dog.
Through the assistance of Neri, you are guaranteed to receive correct advice that is suitable for your dog and for measured response. The key lesson that Neri teaches you is on handling your dog in the right way to avoid making mistakes.
If you want to know how I can be of assistance to your dog training exercise requirements and the arrangements necessary, call 0409387675 or contact Neri online at neri@dogwhispering.com.au
Know Your Dog's Behaviour
Neri has experienced some situations in the past where owners have invested several efforts into training their puppy or dog. Some of them have even signed up for other puppy schooling and alternative dog obedience training school, and sought advice from the Internet; they may have read several books too.
Despite their effort in accessing the information it has not been helpful in training their dogs. Well, if you are a victim of such, worry not because Neri is a specialist in rectifying issues encountered by dog owners such as:
● Dog pulling on the lead
● Lack of emotional regulation
● Lack of Education
● Destructive behaviour
● Excessive barking
● Nipping
● Mouthing and biting
● Chewing
● Uncontrollable jumping up
● Aggression towards people
● General dog aggressiveness
● Stealing behaviour
● Separation anxiety
● Toilet training
● Scratching door
● Over-excitement
● Food aggression
● Anxiety behaviours
It is important to note that any age is suitable for training your dog to educate appropriate behaviour. Some people might be misinformed that some of the behavioural problems will disappear as your dog grows, which is not necessarily true. These problems should be resolved as quickly as possible through private training and/or group obedience classes
Neri and Lisa is committed to helping you rectify your dog's behaviour using the vast experience and knowledge in training dogs in the best way possible. The techniques that Neri employs are simple to understand and are effective in moulding your dog for perfect companionship.
At times, follow-ups might be necessary depending on the weight of the issue. However, Neri will advise you on the best approach towards rectifying such issues during your first consultation.
For inquiries on how you can get professional assistance from Neri, call 0409387675 or contact Neri online neri@dogwhispering.com.au to set up a consultation

This error message is only visible to WordPress admins
Error: No connected account.
Please go to the Instagram Feed settings page to connect an account.